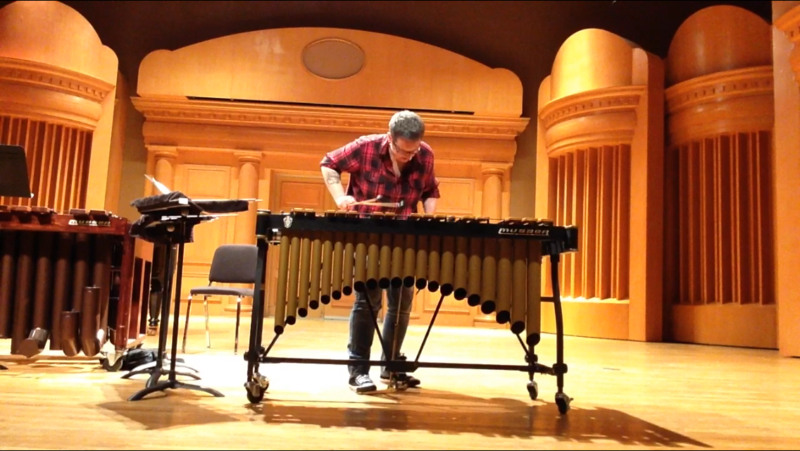 Olivia Kieffer is an American composer, percussionist, and educator originally from Wisconsin. She is adjunct percussion instructor at Reinhardt University, and at Georgia College & State University. She has degrees in percussion from the University of Cincinnati College-Conservatory of Music where she studied with Allen Otte and the Percussion Group Cincinnati; and Georgia State University, studying with Stockhausen specialist Stuart Gerber.
She feels at home in both the classical and rock worlds, and is an active performer in Atlanta's vibrant contemporary classical music scene, including her work as bandleader and drummer for the chamber rock band Clibber Jones Ensemble. She also performs regularly with Terminus Ensemble and Bent Frequency, and is co-director of the Reinhardt Contemporary Arts Festival as well as Atlanta's SoundNOW Festival. Olivia serves on the Music committee at Eyedrum Music & Arts Gallery, where she curates the Composer's Concert Series.
As a composer, she has enjoyed premieres and performances by many ensembles and soloists, including the A/B Duo, GremlinsDuo, Bent Frequency Duo Project, toy pianist Amy O'Dell, percussionist Brandon Dodge, tubist Bill Pritchard, pianist Marvin Rosen, and the Italian chamber ensemble Piccola Accademia Degli Specchi. 
Olivia collaborates regularly with composers William Susman and Douwe Eisenga, and often arranges + performs their music, as well as the music of Marc Mellits. In the fall of 2016, she performed a recital of minimalist and postminimalist keyboard percussion works, featuring her "10 Short Pieces for Solo Vibraphone", plus world premieres by William Susman, Brian Kozaczek, and Francesco Di Fiore.
Her projects and compositions have been highlighted in ArtsAtl, TomTom Magazine, the Atlanta Creative Music podcast, the A/B Duo blog, WABE-FM (90.1), New Music Conflagration, listening to ladies, and Music, Polyphony, and Polyrhythm. 
Most recently, Olivia was Composer in Residence at the 2017 Florida International Toy Piano Festival, and the Reinhardt University Symphonic Winds premiered "…and then the Universe exploded" for concert band. Olivia will be spending the summer in Wisconsin before heading to graduate school for Composition in the fall.
My newest ongoing project – A 2nd book of toy piano solos: "Playing the Changes".